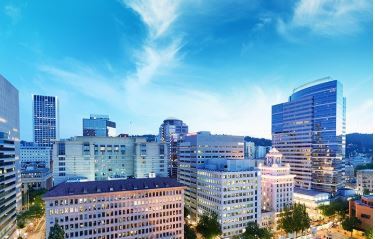 Last summer, July 1, 2010, Oregon joined six other states, Washington, Hawaii, Illinois, Maryland, Connecticut, and California, to place restrictions on employers from conducting credit history checks in making employment decisions. While many Oregonians are still not aware of the new protections, the Job Applicant Fairness Act or (JAFA) was signed into law in Oregon on March 29, 2010 by Governor Kulongoski in an effort to alleviate the unemployment stress facing out-of-work Oregonians and to inject more fairness into the employment setting.
In response to Oregon Senate Bill 1045 (JAFA), Oregon's Bureau of Labor and Industries (BOLI) published its final rules to implement the provisions of JAFA. In addition to prohibiting the unlawful practices discussed herein, the statute enables employees and applicants the right to file a complaint with the BOLI Commissioner or a civil action in the circuit courts of Oregon. If you feel you were a victim of an unlawful employment practice in Oregon or have further questions about the new worker protections please contact a Portland employment lawyer at Angel Law, P.C..
Under the new law, it is unlawful for employers to obtain for employment purposes information contained in a credit report or the credit history of an applicant or the credit information of an existing employee. Oregon employers can no longer discharge, demote, suspend, retaliate or otherwise discriminate against an applicant or an employee with regard to promotion, compensation or the terms, conditions or privileges of employment based on information in the credit report or credit history of applicants or employees. Employment decisions based on the credit information of an employee or applicant may constitute unlawful employment discrimination.
The detailed provisions of SB 1045 can be found in the Oregon Revised Statutes chapter 659A. For the purposes of the statute, credit history means "any written or other communication of any information by a consumer reporting agency that bears on a consumer's creditworthiness, credit standing, or credit capacity." Violations of this statute can now be filed as a complaint under ORS 659A.820 and in a civil action under ORS 659A.885.
There are exceptions, however, to the protections of the Job Applicant Fairness Act which Oregon employees and applicants should be aware of. Employers may in fact obtain credit reports for employment matters under certain circumstances. These exceptions include:
Federally insured banks or credit unions;
Employers that are required by state or federal law to use an individual's credit history for employment;
Public safety officers and law enforcement; and
When 

substantially job-related

 and the employer's reasons for the use of such information is disclosed to the individual in writing.
As such, it was necessary for BOLI to define the new guideline of "substantially job-related" - BOLI's Administrative Rules on the issue can be found here. Generally stated, "substantially job-related" is a determination with "respect to the position for which the individual is being considered or holds." BOLI Administration Rules define "substantially job-related" credit history information with regards to an applicant or employee as:
An essential function of the position at issue requires access to financial information not customarily provided in a retail transaction that is not a loan or extension of credit;
The position at issue is one for which an employer is required to obtain credit history as a condition of obtaining insurance or a surety or fidelity bond.
BOLI defines financial information as "information related to the exchange of cash, checks, and credit or debit card numbers. In addition, BOLI has also included that if an employer does seek credit information and is doing so within the exceptions listed, it must provide to the employee or prospective employee, in writing, the employer's reasons for the use of such information. Moreover, the burden of proving the employer's disclosure to the employee of its reasons for the use of such information rests with the employer.

The Job Applicant Fairness Act affords Oregon employees protection from the potential harsh effects of a negative credit report, at a time when jobs are already difficult enough to come by. Too often a credit report contains erroneous or outdated information that most consumers find impossible to correct.