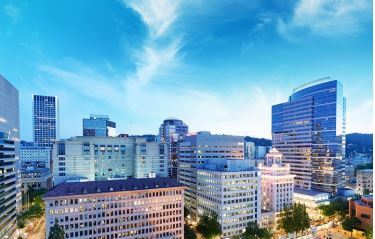 Forty Million Dollar Jury Verdict
In February of 2012, a Multnomah County jury awarded two plant nursery owners in a products liability suit nearly $40 million to compensate them for the loss of millions of plants killed by what the jury concluded was a defective fertilizer.
Jagjit Aujla and his wife owned and operated J.R.T. Nurseries, which specialized in blueberry plants as well as some ornamental plants including azaleas and rhododendron. The business was thriving for more than 15 years, with an emphasis on selling blueberry plants to regional growers for resale to food chains, when a salesman for the nursery's supplier recommended a new fertilizer called "Multicote 15-9-12."
Aujla had been using Osmocote Plus 15-9-12 manufactured by Scotts, but the salesman for Multicote convinced him that his new fertilizer was the same as Osmocote Plus 15-9-12, and was less expensive.
Multicote Fertilizer
Aujla applied defendant's Multicote to a portion of the JRT Nurseries' blueberry crop the first year, using Osmocote on the rest. The blueberry plants treated with the Multicote product died or were damaged, while the plants treated with Osmocote survived. Aujla didn't suspect the dead or damaged blueberry plants were the result of Multicote fertilizer because he was grieving over the sudden death of family member. He assumed the problems were the result of his inattention at managing the nursery.
The next year, at the salesman's suggestion, Aujla applied Multicote to all of JRT's Canadian blueberry crop, and to a portion of the U.S. crop. He also applied Multicote to many of his ornamental plants. Again, the plants treated with the Multicote product died or failed to thrive, while those treated with Scotts brand Osmocote did well. JRT Nurseries lost more than 4 million blueberry plants as a result of the defective fertilizer, incurring large debts and lost profits. They also lost the goodwill of many valuable customers, who turned to other suppliers. JRT Nurseries itself struggled to survive as a business as a result of the large scale destruction of its plant inventory and the loss of many customers.
DeZwaan Nurseries, Ltd., another Canadian nursery, also purchased Multicote fertilzer around the same time for use on its crop of Japanese maple trees. DeZwaan experienced a similar result as JRT. DeZwann's trees treated with Multicote died or failed to thrive, while those treated with a different fertilizer thrived. DeZwaan lost about 3,500 trees resulting in significant business losses.
JRT and DeZwaan sued the companies that designed and sold Multicote, Sun Gro Horticulture Distribution, Inc., the Woodburn Fertilizer Company, and the fertilizer's manufacturer, Wilbur-Ellis Co. The plaintiffs alleged that the fertilizer was defective and unreasonably dangerous because its untested formula of ingredients was toxic to nursery plants. Plaintiffs alleged that the manufacturers were negligent in using ingredients to make the fertilizer, which they knew or should have known were not recommended for use with horticulture crops and for failing to test those ingredients to ensure safe use of the product. The plaintiffs asserted in their lawsuit that the defendants negligently mixed an untested blend of ingredients in an attempt to gain market share from their main competitor, Scotts, which sold the Osmocote line of fertilizers.
Plaintiffs also alleged that the defendants falsely represented that the fertilizer was a controlled-release product and that it was as good as Osmocote. Evidence at trial persuaded the jury that Multicote was not controlled-released.
JRT sought compensation claiming past economic losses of about $19 million and future estimated losses of about $20 million. DeZwaan claimed $251,000 in economic losses.
Dangerously Defective Product
The defendants denied that Multicote was defective and argued, among other things, that the farmers should have tested Multicote before applying it to such a large number of plants. Defendants also claimed that Aujla was negligent because he reapplied the product for a second year after he knew plants had been damaged the year prior.
The Multnomah County jury found after 22 days of trial that Multicote 15-9-12 was a defective product. The jury further found Multicote was unreasonably dangerous, the defendants were negligent and had breached express warranties, and the fertilizer damaged the plaintiffs' crops. As to the JRT nurseries, the jury allocated fault at 77% to defendant Sun Gro, 13% to Wilbur Ellis, and 10% of the fault to the plaintiff, JRT. As to DeZwaan, the jury allocated fault at 85% to Sun Gro and 15% to Wilbur-Ellis.
The jury awarded approximately $39.57 million to JRT Nurseries, including $12 million for direct economic losses, and $22.5 million for JRT's loss of customers, as well as nearly $5 million interest. DeZwaan recovered $241,060 for their direct economic losses.
Plaintiffs were represented by Lawrence Baron of Portland, Oregon, Robert Udziela of Portland Oregon, and Joseph Prodor of British Columbia, Canada. Defendants were represented by Everett Jack and Bill Earle of Portland Oregon.