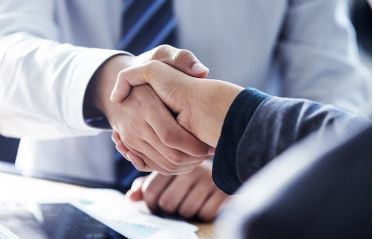 Personal Injury Attorney – Choosing the Right Lawyer in Portland
If you have decided that you need the help of an injury lawyer, it's important to choose the right one for you. Choosing the right lawyer for you is a personal decision; if you can't find an authentic and sympathetic attorney that you can relate to and communicate with, your legal situation can become even more complex and difficult to resolve. So, how do you go about finding the right personal injury attorney in the Portland metro area? Here are a few suggestions:
Finding the right personal injury lawyer
Check the websites of the attorneys in Portland – You can find a lot of information about the personal injury lawyer or the injury law firm by looking at their website. Does this injury law firm have an office near you? Is it easy to travel to meet with them? Are they open to travelling to meet with you? Does this personal injury lawyer have experience handling your type of case?
Talk to friends and colleagues about their experiences with attorneys in Portland – You can also talk to your friends and colleagues if they have recently been in need of an injury attorney. You may be able to get some helpful details from friends and colleagues about attorneys they recommend or don't recommend.
Talk to state and county bar associations for referrals – You can also talk to the State of Oregon's Bar Associations in order to get a referral. The Oregon State Bar can help you find an attorney in your area who practices in the legal field relevant to your potential claim and who is currently taking on new clients. The Oregon State Bar can help you get an attorneys who specializes in your specific area. This can be a good way to find a personal injury lawyer to help you with your legal matter.
Meet with the lawyers in person – After deciding on a personal injury lawyer, it's always best to meet the lawyer in person before you commit to retaining him or her to represent you in your personal injury lawsuit. Sometimes there are several experienced personal injury lawyers in your area who are willing to take your case. Then it can come down to who you feel most comfortable with and who you feel listens to you and communicates with you the best.
Ask questions – There are several questions you may want to ask the personal injury lawyer before you decide on which meetings to schedule. You may want to know if the lawyer offers free consultation, and if he/she charges a retainer for reviewing or evaluating your potential personal injury lawsuit.
Here are some additional questions you may want to ask:
What hours can you expect to reach the attorney by phone in his or her office.
What percentage of the attorney's cases are personal injury cases. You may want to hire an attorney who does at least 50% or more personal injury lawsuits.
What information does the attorney want you to bring to the initial meeting. It's very often a good idea to bring any medical records you have related to your injury as well as your auto insurance policy if the injury is from a car accident, and any other information about witnesses, etc.
How many people in the lawyer's office will be handling my case and who will I talk to and hear from the most, the attorney or an office assistant.
These are things you should consider when choosing an injury attorney to represent you if you have had an accident or have been harmed by someone else's negligence.
Author Bio: This article has been contributed by Billy Patterson. He is associated with Oak View Law Group as a contributory writer. He has written many articles on selecting an injury attorney, elder abuse litigation, and debt management.