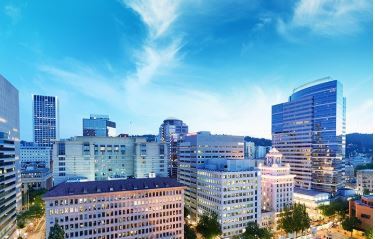 At our firm, we are committed to seeking justice for our clients. We provide compassionate assistance to individuals and families who are facing extremely difficult situations. Here is one story of how we helped a client get nearly $300,000 in a wrongful death lawsuit.
The Incident
On June 28, 2013, Jason Rodriguez was driving in southeast Portland, with his friend Michael Dominguez as a passenger. At about 8 pm, still daylight hours, he failed to see a stop sign and drove into an intersection. The stop sign was almost completely hidden by an overgrown tree branch. A 2012 Smart car hit their Honda Civic and smashed it into a utility pole, knocking all passengers unconscious and killing Dominguez.
Police reports showed that Rodriguez was driving at 35 mph in a 20 mph zone. He admitted that he was at fault, and also stated that he didn't see the stop sign because of the overgrown tree branch. It was determined that the industrial company whose property bordered the tree was partly responsible for the accident, and thus liable for damages.
The Lawsuit
In order to pursue justice for the incident, Dominguez's family filed a lawsuit against Rodriguez for bad driving, as well as Portland Engine Rebuilders, the industrial company responsible for not trimming the tree that covered the stop sign. They tried to sue the city as well, but a judge dismissed it based on an ordinance that puts liability for pruning street trees on businesses and residents whose properties border the vegetation.
At the trial, the 12-person jury determined that Dominguez's family was entitled to $969,000 in compensation for the incident. They found the driver, Rodriguez, 70 percent responsible for the accident, and Portland Engine Rebuilders 30 percent responsible. That meant Rodriguez would have to pay $678,000, and the industrial company would pay $291,000.
The Outcome
At the very least, Portland Engine Builders will have to pay $291,000 to Dominguez's family because of their failure to trim the tree branch. However, they may have to pay more. Our attorney, Patrick Angel, alongside attorney Jeff Bowersox, represented Dominguez's estate. An investigation showed that the industrial company received 2 warnings (in 2006 and 2008) to trim the tree. Furthermore, Portland Engine Builders is insured up to $2 million, while Rodriguez may not be able to pay more than $100,000 of insurance coverage.
Depending on the judge's decision, the industrial company may have to pay a huge sum of compensation to Dominguez's family. For now, the family will receive nearly $300,000 in settlement from Portland Engine Builders, not counting the amount from Rodriguez's insurance company. The tree that covered the stop sign has been cut down.
Call Angel Law, P.C. Today for Passionate Representation at 
(503) 862-8666
This case is just one example of how Attorney Angel fights for justice. If you have been injured due to another's negligence, or a loved one has been killed in an accident, we can aggressively represent you in court. Our firm has a thorough understanding of federal, state, and local laws regarding personal injury claims and wrongful death lawsuits. We can guide you through the legal process as you seek the compensation you deserve.
Contact our firm today to schedule a free consultation.