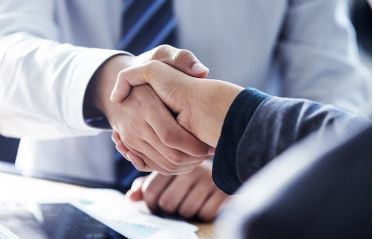 Evidence has always suggested that teenage drivers are more dangerous than other motorists for several reasons, but mainly due to their propensity to become distracted during important tasks. The National Highway Traffic Safety Administration (NHTSA) estimated that around 15% of collisions involving teenagers were due to distractions. In the name of science and safety, the American Automobile Association (AAA) Foundation for Traffic Safety has conducted a study – the first of its kind in scale and focus – to test the NHTSA's estimation for accuracy.
Using dashboard cameras that pointed out the windshield and back to the driver, the AAA was able to collect nearly 7,000 videos of teenage drivers behind the wheel all across the country. Out of those videos, about 1,700 showed incidents of car accidents or hard-braking (slamming on the brakes) to narrowly avoid a collision. A staggering 60% of those crashes directly involved some form of distraction, cellphone use and conversing with a passenger being the two biggest culprits. As the evidence was so widespread and comprehensive, it is being extrapolated to teenage driver car accidents the country over, suggesting that the NHTSA's estimate was only 25% of the reality.
Correcting the Problem
What needs to also be addressed is that not every moment of serious distraction led to a collision. Therefore, the number of crashes is actually smaller than the number of dangerous situations created. So what is going on for so many teenage drivers to be behaving so recklessly?
Safety organizations like the AAA and NHTSA believe this new information could suggest that young drivers simply do not have an understanding of the rules of the road. They may also lack the ability to comprehend the consequences of a serious car accident. By strengthening examinations for driver's licenses in all states, as well as creating more accident awareness courses, it could help resolve this growing problem.
If you have been injured in a car accident and now need help seeking fair compensation for your pain and suffering, contact our Portland car accident attorney at Angel Law, P.C. As a former U.S. Marine, you better believe that our lead attorney, Mr. Angel, has the dedication and persistence required to properly represent your case and fight for a proper settlement. Get your free consultation today.