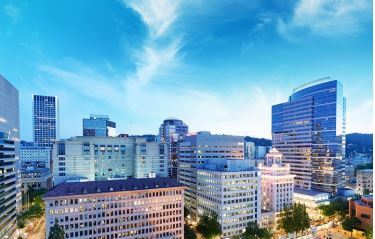 Portland Trucking Accident Attorney At Angel Law, P.C. Warns About Driver Fatigue

Truck Driver Fatigue is a serious issue associated with accident fatalities on highways all over the country. The U.S. Department of Transportation (DOT) and the National Transportation Safety Board (NTSB) have repeatedly cited driver fatigue as a major factor in truck crash causation. That's why recent proposed changes to the rules governing a truck driver's maximum hours of service (HOS) are being criticized by several consumer protection groups even though the new proposed HOS rules represent improvements over the old rules. The problem, according to groups like the American Association of Justice (AAJ) as well as the Truck Safety Coalition, is that the improved rules don't go far enough. Serious truck crashes due to driver fatigue don't have to occur as frequently as they do if, according to safety groups, big rig operators are forced to drive fewer hours.

Last year in December the Federal Motor Carrier Safety Administration (FMCSA) recommended a 10-hour maximum driving time limit for commercial truck drivers, which is down one hour from the previous 11-hour requirement. To many, the old rule allowed tired truckers to drive excessively long hours without adequate mandatory rest periods, but the new rule is not much of an improvement.

Each year more than 4,000 people are killed on America's roadways in accidents involving trucks, according to the FMCSA. Driver Fatigue is a factor in 30 to 40 percent of those truck crashes according to the National Transportation Safety Board. Furthermore, studies suggest that the risk of a truck crash nearly doubles after just eight consecutive hours of driving. In many instances the truck driver simply falls asleep at the wheel and the result is catastrophic especially since many commercial trucks when loaded weigh in excess of 100,000 pounds.

"Driver fatigue puts not only the truck driver workforce at risk, but also other passengers who share the road. Ensuring our roads are safe should be the FMCSA's top priority," said AAJ President Gibson Vance.

Another aspect of the tired trucker problem is what many safety groups consider an inadequate mandatory rest period truck drivers must observe. Highway safety advocates would like to see the 34-hour restart period increased to a 48-hour restart requirement. This would better ensure commercial truck drivers are allowed greater rest and recovery time after driving long grueling hours and would mean safer highways.

The new rules proposed by the U.S. Department of Transportation, while a modest improvement over the old rules, simply don't do enough to address the problem of too many accident fatalities or catastrophic injuries of victims due to driver fatigue.

If you've been involved in a serious truck accident in Oregon, a truck accident attorney at Angel Law PC can help you understand the legal options available and help you decide on the best course of action to recover for your loss.