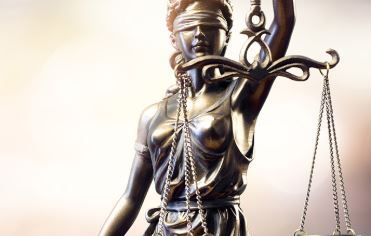 After being in a devastating car accident caused by someone else's negligence, the first thing on your mind might be filing a lawsuit against them. While this can be a good idea, it is important to ensure you are taking the right steps and avoiding any mistakes. Otherwise, everything could fall by the wayside and you could be left paying for your bills out of pocket. At Angel Law, P.C., we can help you pursue financial compensation and show you the top five reasons why you need a Portland personal injury attorney by your side.
Your Words Have Meaning
A solid case can disintegrate with one misconstrued or misunderstood statement. Simple apologies could be taken as admissions of guilt, or you might be talking to someone who represents the negligent party and not realize it. When you allow a personal injury attorney to handle your case, you can ensure that nothing will be misspoken and be used against your claims.
Insurance Companies are Convoluted
Have you ever taken the time to read the fine print in your insurance policy statement? If you have, you already know just how complicated and roundabout their language can be. Don't risk overlooking a crucial detail of your case while you try to figure out their intentionally-difficult clauses. Instead, rely on an attorney familiar with Oregon car insurance laws.
You Can't Miss a Deadline
In personal injury cases, there are going to be a series of deadlines you must meet in order to file your claim. It could be paperwork having to deal with the medical costs incurred from your car accident, or it could just be a notice you will give the responsible driver. No matter what it is, your lawyer can make certain it gets done correctly and on-time.
Finding a Fair Settlement
After you have been debilitated from catastrophic injuries, it can be difficult to actually know how much your suffering is going to cost you. You would be lucky to be offered a settlement that covers even initial damages, but what about lost wages and rehabilitation costs? To fight for a dollar amount that takes care of you and your family, you need a personal injury attorney who knows the ins and outs of laws and litigation.
Keen Eye for Evidence
Everything might come down to a single piece of evidence. Finding those little bits can be difficult to someone who has never managed a car accident claim before. When you rely on a personal injury attorney, you can rest and recover while they worry about the fine details surrounding your case, and they can even bring in professionals to help out, such as physicians and accident reconstructionists.
If you have been injured in a car accident and someone else was to blame, be sure to contact us at Angel Law, P.C. today. We offer free consultations and work on contingency fees – you don't pay us unless we win a fair settlement – so you have nothing to lose!